Shanghai Cooperation Organisation (SCO) Summit 2022 will be held on September 15-16 in the city of ________?
A. Kazakhstan – Nur-Sultan
B. Kyrgyzstan – Bishkek
C. Tajikistan – Dushanbe
D. Uzbekistan – Samarkand
Show Answer…
Correct Answer: Uzbekistan – Samarkand
SCO Summit 2022 | Uzbekistan
The Shanghai Cooperation Organisation (SCO) Summit will be held on September 15-16 in Samarkand, Uzbekistan.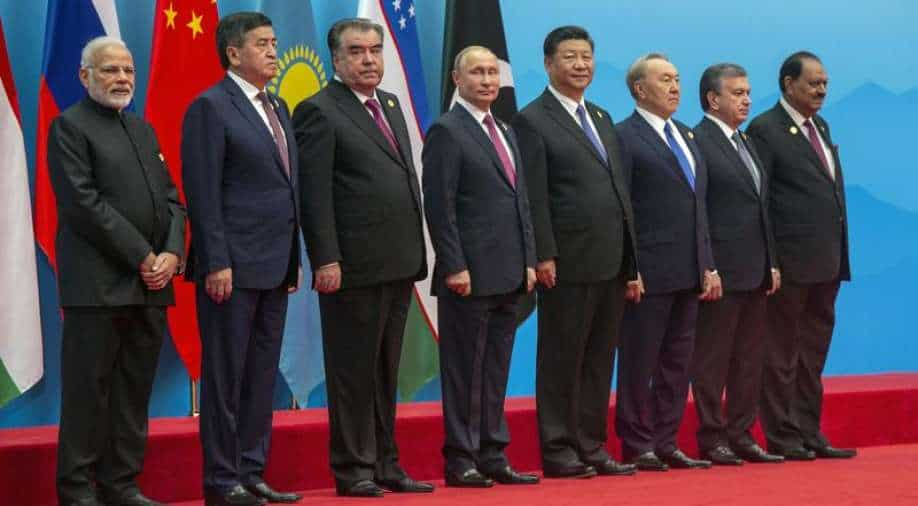 Is Iran really becoming a member of SCO in 2023?
Iran is expected to be granted membership in Shanghai Cooperation Organization in 2023. According to Iran's embassy in Beijing, a memorandum, which will allow Iran to receive an SCO member state status, will be signed at an SCO summit in Samarkand on September 15-16. The final decision will be made in April 2023.
What is SCO?
The SCO is primarily a geopolitical and security organisation with limited infrastructures to pursue economic integration. The group accounts for about one-third of the world's land and exports trillions of dollars annually.
It is governed by consensus, which limits the scope of major cooperation between its member states.
It also functions more as a venue for discussion and engagement where high-level dignitaries from across the region can gather to confer, rather than an alliance like the EU, whose members have a common currency, or NATO.
The SCO was founded in June 2001 by the leaders of

Kazakhstan,
Kyrgyzstan,
Tajikistan,
Uzbekistan,
Russia and
China.
The genesis of the grouping can be traced back to the post-soviet era in 1996 when these countries, termed 'Shanghai Five', came together
Earlier, it focused on regional security to work on regional security, reduction of border troops, and terrorism.
Its particular focus has been on "conflict resolution", which provided early successes between China and Russia, and then within the Central Asian Republics.
Structure of SCO
The organisation has two permanent bodies — the SCO Secretariat based in Beijing and the Executive Committee of the Regional Anti-Terrorist Structure (RATS) based in Tashkent.
The SCO Secretary-General and the Director of the Executive Committee of the SCO RATS are appointed by the Council of Heads of State for a term of three years.
But the venue of the SCO council meetings shifts between the eight members (including India and Pakistan).
Members of SCO
Apart from the above-mentioned countries— Kazakhstan, Kyrgyzstan, Tajikistan, Uzbekistan, Russia and China— India and Pakistan are also members of this organisation, both Pakistan and India were included in 2017.
Observer states of SCO
The SCO also has three observer states —
Afghanistan,
Belarus and
Mongolia
This may be inducted at a later date. And "Dialogue Partners" —Armenia, Azerbaijan, Cambodia, Nepal, Sri Lanka, Turkey Egypt, Qatar as well as Saudi Arabia.
New member Iran
The membership of Iran, which was also among the observer states, was approved last year by the bloc's permanent members. Iran's previous bids for SCO membership were blocked because it was under United Nation.
Source: wionews.com